THE NEW 2021-2022 EXTENDED DAY Enroll Today!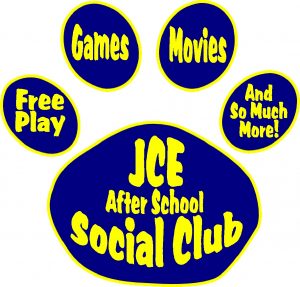 Providing a safe, dynamic program that your children will look forward to attending while creating lifelong memories and lasting friendships!
Interested in Enrolling Your Student in our Program?
If you are interested in enrolling, please read the policy handbook with your student.
Print, fill out and place in an envelope:
*registration form
*PG permission slip
* registration fee per student (checks written to JCE)
When enrolling after start of school year, please contact the Extended Day office before registering
Mail to:
JCE Extended Day Program
2316 Race Track Rd.
St. Johns, Fl 32259
Jennifer Frascello
Extended Day Coordinator

904-547-7983