Welcome to Our Media Center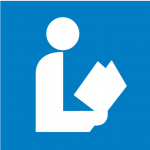 Parental Choice Library Book Restriction Form
Parents may utilize this form to restrict titles their child may check out in the school library. Please complete the form and return it to your child's teacher or librarian.
This form is only required when a parent is seeking to restrict access to materials in the media center.
Our mission is to provide a variety of reading materials to develop lifetime readers and learners. It is our goal to create information literate students who are able to use resources to locate, evaluate and use information for a variety of uses.
Each classroom visits the Media Center on a fixed schedule every  eight days. Individual students are welcome during the day with their teacher's permission during walk-in times 8:15 – 8:45 daily.
Please visit calendar icon above to see the day your child visits the media center.
Kindergarten -1 book
First and Second -2 books
Third, Fourth and Fifth – 3 books
Please email Mrs. Clarke if you would like to limit your student to a number less than what we allow.  
If your child has an overdue or lost book then they may check out one or two less depending on how many books are overdue or lost.
Something very magical can happen when you open a book.