Breakfast Serving Times: 7:30 a.m. – 8:45 a.m.
Lunch Serving Times: 10:30 a.m. – 12:25 p.m.
MENUS:
Menus can be accessed on the right side of this page under the MealViewer.com link.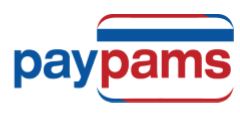 PayPams
We are pleased to offer parents PayPAMS as a convenient option to prepay for students' cafeteria meals online and make electronic payments for other school-related fees.
PayPams offers several benefits:
Pay online via VISA, MasterCard and Discover cards
Make payments from your secure parent account with just a few clicks
A full history of your St. Johns County School District payments searchable by date and child
Enjoy the convenience of paying at any time (24/7) from your home
You are always in full control of your account and can make a payment at any time that is convenient for you. No payments will be allowed without your knowledge and authorization through this secure payment system. Each payment you make is followed by an email notification informing you of the student's name, the purpose of the payment, and the amount of the item each time a payment is to be processed.
Instructions for First-Time Users
Enter your child's school name (not the district)
Enter your child's student ID# (if you do not have it, there is look up support)
Enter your child's last name
Repeat for each child Existing Users
Login to SchoolPay
SchoolPay is Secure
The SchoolPay service is audited by a third-party to assure adherence to the strict, Payment Card Industry Data Security Standard (PCI-DSS).
Have More Questions?
Please review the SchoolPay Frequently Asked Question (FAQ).
Still Need Help?
For payment-related questions, please contact My Payment Network Customer Support Monday through Friday, 8 am to 6 pm Eastern Time, at 888.88.MYPAY (69729) or email [email protected].
HOW DOES THE STUDENT ACCESS THEIR MEAL ACCOUNT AT THE SCHOOL?
All students will receive a personal identification number (PIN) for their meal account from the food service manager at school start up. This can range from a three to five digit number. Your student should memorize this number and not share with any other students as this number is directly tied to their personal account. Your student will use this PIN number until he/she leaves that school. When the student moves to a new school within the District, a new number is assigned. Student Identification scanners are used at some of the elementary, middle, and high schools. Student ID badges with bar codes are scanned to access the student's account. Please check with your student.
FORGOT YOUR LUNCH MONEY?
Although students are to pay for their meal upon receipt, students may forget their lunch or lunch money. Each school has a policy as established by the Principal and the Food Service Manager as to what can be charged. In most cases your student will be allowed to charge up to one meal. There will be no charging of any a la carte food items to include entrees and snacks.
MEAL CHARGES:
If your student does incur a charge, please check your elementary student's pockets or backpack for a note. Middle and High School students are verbally instructed by the cashier to bring in money the next day.
Free and Reduced Priced Meal Application REMINDER:
Parents are encouraged to complete one Free and Reduced Price Meal Application per family, rather than one per child. This single application for the family may be returned to the District Office or any of the District schools where parents have a child/children enrolled; we prefer that parents return the application to the school where their youngest child is enrolled. The schools will be sending all completed applications to the District School Food Service Office for centralized approval. Once processed at the District Office by the staff, an eligibility determination is made and a letter is mailed to the address on the application. Until the application is processed at the central office, all student meal charges (debt) will be the responsibility of the parent/guardian for payment.
PREPAYMENT FOR FOOD ITEMS:
Prepayments to your child's meal account with your VISA, MasterCard, or Discover credit card can be made. Log onto SchoolPay.com or call 1-888-886-9729. Payment can also be received by the food service manager in form of check or cash. If check is used, please indicate students' name and student personal identification number (PIN) on the check in the memo section. Prepayment is encouraged as it assists in movement of students through the line.
FOOD ALLERGIES:
If your child has food allergies, please provide the school nurse with a physician's note indicating the allergies and the appropriate food substitutions that are recommended by the physician or medical authority.
PARENTAL RESTRICTIONS:
Restrictions can be placed on your student's meal account. Once restrictions are placed, they cannot be removed unless the parent provides the food service manager with a note asking for the restrictions to be removed.
COMMUNICATION WITH THE FOOD SERVICE MANAGER:
The food service manager is on site prior to school starting to begin breakfast meal preparation and departs from the school after completion of lunch. Inquires should be made prior to meal service time or immediately after meal service. Please check with your school to determine the best time to contact the food service manager in the event that you have questions.
REFUNDS:
Refunds are addressed at the school level and require a written request. Please contact the food service manager for a refund.
ACCOUNT BALANCES:
Student account balances can be obtained on SchoolPay.com at no charge to you. Your student's account balance, either positive or negative, from the previous school year will roll into the new school year unless a refund has been requested.
Teresa Butrimas
Food and Nutrition Service Manager
Phone: 547-8000
[email protected]