START your day off SMART…….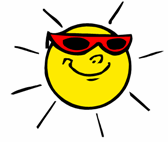 with
SMART START
morning program
Hours of Operation
Drop off- as early as 6:30am
Drop Off Procedures
Each student must be signed in by a parent or guardian.
Payment Procedures
Registration Fee-
$70.00 non-refundable
$120.00 per month- first child
Each additional sibling is 40% off
The school calendar year consists of 180 days that the children are in attendance. We have broken up the extended day fees into 10 equal installments for your convenience.
Florida state law requires that all services must be paid in full prior to services being rendered. A summer letter with a book of coupons will be mailed to you. Please mail your first installment and coupon, due by July 15th, to JCE ~ 2316 Race Track Rd ~ St Johns 32259. This will be your 1st installment. Your next installment will be due August 15th. Each installment, for the remainder of the year, will always be due on the 15th of the current month. Any payment paid 5 days after the due date will be rendered a $5.00 late fee
*Please make all checks payable to JCE.
Please indicate your child's name in the notes.
Breakfast
Breakfast will be available from 7:45-8:20 for $1.25 per day, per child. Payment for breakfast is taken from their cafeteria/lunch account.
Breakfast menu
*Please pay the cafeteria directly for breakfast.
Extended Day Enrichment Program Expectations Policy
Parent's Expectations of the Program:
Their children are cared for in a safe supportive environment.

They may visit with the director regarding concerns related to their child or the program.

They will be informed of any misbehavior on the part of their child and may visit the director in order to bring about improvement in the situation.

JCE extended day will provide a caring staff, who shows genuine respect for the children and have confidence in each child's potential and promote each child's self esteem.
Program Expectations of the Parent:
Pay fees on time.

Keep your child's records complete and up to date.

Pay attention to any communication from the director regarding your child's behavior, and cooperate in efforts to bring about improvement in the situation.

Provide communication between yourself and JCE extended day staff regarding a change in your child's home experience so we can work as partners in meeting the needs of your child.
Student Behavior Expectations:
Students will…
Be kind to others

Stay within sight of the JCE extended day staff at all times

Share equipment and take turns properly

Use appropriate language- no cussing, no name calling, no racial slurs

Be courteous when others are talking

Use inside voices while inside

Follow safety guidelines and rules while on school property

Clean up after yourself and help others clean up as well

Respect others and their property

No physical violence (hitting, punching, kicking, biting, tripping, spitting) toward another person

No bullying

No chewing gum on school property

Toys, balls, stuffed animals, collector cards, miniature skateboards and like items are not allowed in extended day and will be confiscated if taken out of back pack

Cell phones and ipods must remain in back packs at all times. Will be confiscated if taken out

Electronic games are allowed when staff gives permission at appropriate times